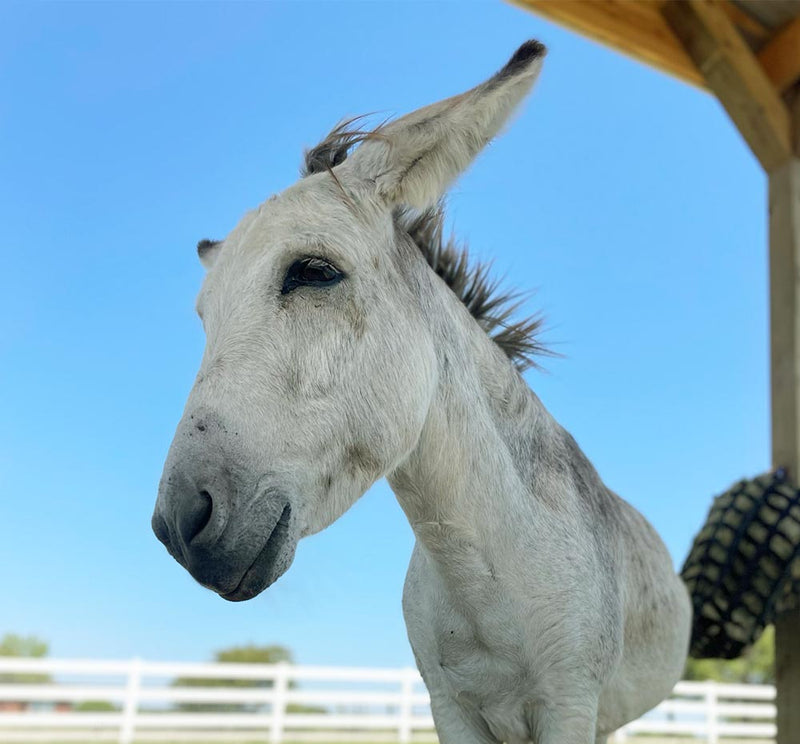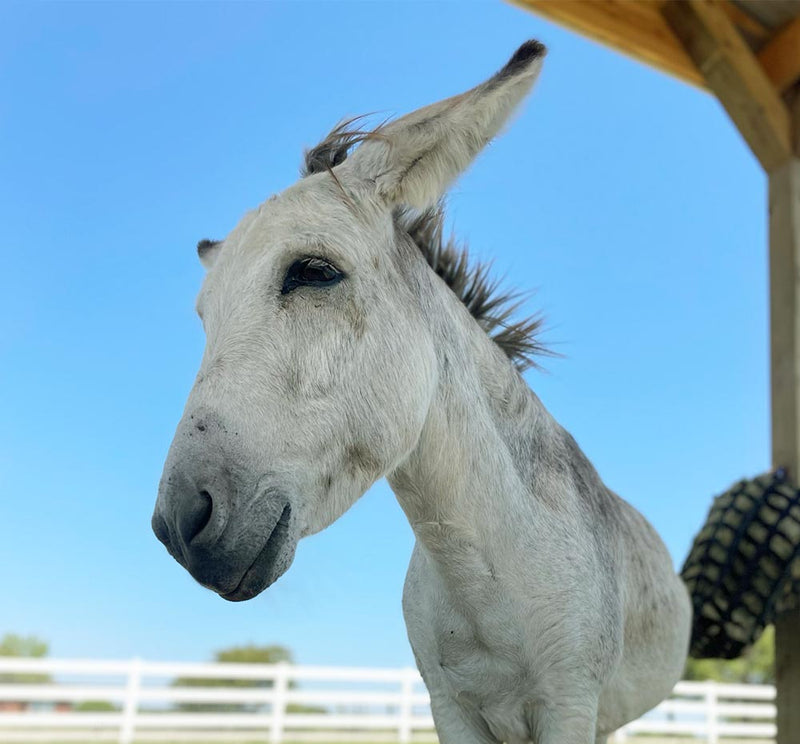 Harvey
Standard Donkey
Birthday
February 1998
A Little Bit About Me...
Harvey was rescued from an auction where he had been neglected and kept in a pasture with overgrown hooves. When he first arrived, he was skittish and difficult to handle, often biting and kicking those who tried to approach him. With the help of the Donkey Sanctuary (based in the UK), we were able to work with him and make significant progress in his behavior.
One of Harvey's favorite things to do is "butterfly ears," where you flap his ears together and he will go into a trance-like state – even shaking his whole body! He also loves to follow Lucy around and is usually found close by her.
Your purchase help us rescue and care for forgotten, neglected and abused farm animals that come to live at our FHF Sanctuary. Follow their transformations
here.
Rescue Journey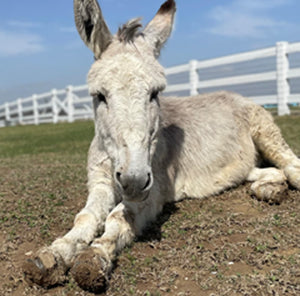 Harvey & the Terrible, Horrible, No Good, Very Bad Hoof Abscesses
Hoof Care that Has No End Harvey, our most recent Sanctuary arrivee -- who came in with 7-inch long hooves, and who kicked, bit and had full...
Read More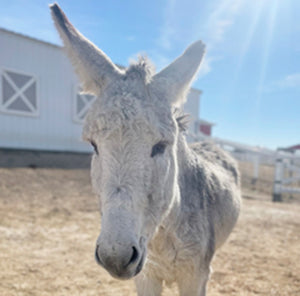 A Happy Beginning
Meet Harvey Can you imagine having feet so deformed that your tendons and muscles bend to accommodate 7 inches of overgrown hooves? Where you're standing...
Read More